CG Medvest Completes One Of Alabama's First FEDs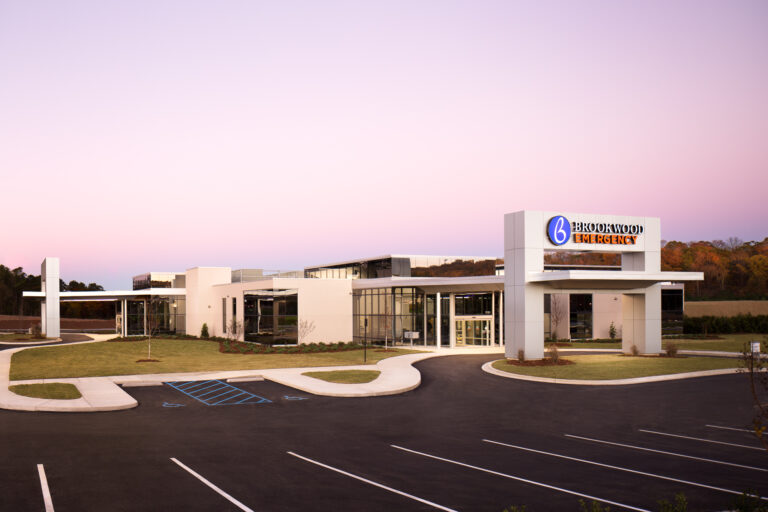 © Photographer: Jais Stanfield
HOOVER, ALA
.
(01/07/2016):
Capital Growth Medvest is announcing the completion of Brookwood Medical Center's new Freestanding Emergency Department (FED) in Hoover, Ala. As one of the first of its kind in Alabama, the completed 25,000 sq.ft. facility brings "hospital-level emergency services" to residents of north Shelby County and the surrounding area. The ribbon cutting ceremony was held along with Brookwood Medical Center on November 19th.
The satellite emergency department is available 24-hours via walk-in or EMS, including ambulance and helicopter. As a stand-alone emergency department, it provides institutional occupancy for all hospital services, including complete imaging, diagnostics, laboratory, pharmacy, food service, decontamination, emergency systems, private exam rooms — as well as specialized support for mental health and cardiac trauma.
Capital Growth Medvest worked diligently to purchase the property's four acres from EBSCO, coordinated all master development activities, including road widening and traffic improvements with ALDOT. As the developer for Brookwood Medical Center, Capital Growth Medvest's team managed the entire process by utilizing its network of skilled architects, engineers and general contractors.
"Our team is excited to complete this project for Brookwood Medical Center," said Joseph Baugh, a partner of Capital Growth Medvest. "FED facilities are where we see care systems choosing to invest in the future — locating highly-specialized emergency services off-campus in underserved areas."
Evan Terry Associates and Hoar Construction acted as the project's architect and general contractor, respectively.
Comments or Questions:
Joe Baugh: (205) 969-7140